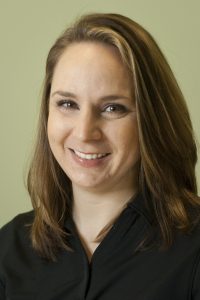 Dr. Cassie Dawson, PT, SCS, ATC, CSCS
Cassie Dawson is a Benton, KY native and a graduate of Marshall County High School. She was very involved in local sports, including recreational soccer and softball, as well as competitive track and cross-country. She attended Murray State University before transferring to the University of South Alabama to complete both her Bachelor of Science and Doctor of Physical Therapy. After graduating and receiving her PT license, she moved to Eastern Tennessee to complete a thirteen month residency specifically in sports physical therapy.  During her residency, she completed hundreds of hours of training with athletes in the clinic, on the field, and in the operating room. She then passed the rigorous certification exam to become a board-certified clinical specialist in sports physical therapy by the American Board of Physical Therapy Specialties.  Next she moved to Georgia to work in the Sports Medicine department at Children's Healthcare of Atlanta before moving back to Western Kentucky.  After moving back Kentucky, she returned to Murray State University to complete a second Bachelor of Science degree, graduated Magna Cum Laude, and completed certifications in both Athletic Training and Strength and Conditioning.
During her years of experience as a therapist, she has both attended and lectured at many conferences and educational seminars. She is certified in the Functional Movement Screen, Selective Functional Movement Assessment, and Y Balance Testing through Functional Movement Systems, and is an ImPACT Trained Physical Therapist. She is a past recipient of the New Horizon Award from the Tennessee Physical Therapy Association, and has experience and training with Kinesio Tape, concussion testing, and dry needling. She has traveled across the country teaching Emergency Medical Response courses to prepare sports physical therapists for providing sideline coverage, and she has traveled both domestically and internationally to present her research. She is also a Registered International Sports Physical Therapist through the International Federation of Sports Physical Therapy, denoting that she has completed the highest level of sports physical therapy training available in the country. She holds memberships in the American Physical Therapy Association (Sports Section and Private Practice Section), National Athletic Trainers' Association, and National Strength and Conditioning Association.
She is very happy to be back in Western Kentucky and involved with the local sports, as she truly enjoys working with the athletic population. She also has an interest in education and injury prevention, and hopes to be very involved with the coaches and parents of the area to keep players healthy and on the field. Although she loves traveling and values the education she received from other areas, she is very happy to be providing care to the people of her hometown.